Data Migration
Migrating on-premises data architecture to the cloud may seem like an overwhelming task, especially if it is actively used and has to be moved with minimal to no interruption. Our team will evaluate your specific situation and will work closely with your company's counterparts to make the migration go es as smoothly as possible, maximizing your economic benefits.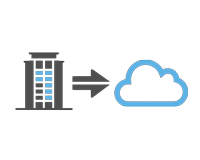 On-premise to AWS Cloud Migration
The advantages of moving the infrastructure from on-prem to a cloud based solution are obvious. Cloud elasticity provides the ability to add additional resources at a time of increased demand and shrink at a time of low usage. Because, cloud elasticity allows you to allocate only the necessary amount of resources, maximum cost savings can be achieved. Cloud solutions offer reliability, redundancy and security which are often not available with on-prem solutions. More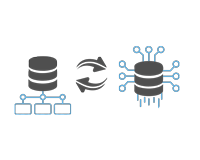 Relational to Non-relational and Reverse
data can be migrated to highly distributed low latency non-relational, NOSQL databases. On the opposite side, when operational data needs to be analyzed it can be moved to a highly structured easily accessible relational database.
More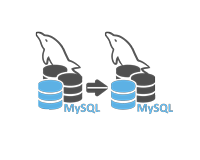 Homogeneous Database Migration
Database migration between databases of the same engine types. For example, from MySQL to MySQL.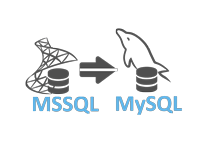 Heterogeneous Database Migration
Database migration between databases of different engine types. For example, Microsoft SQL Server and MySQL.